The Nielsen lab, at the University of British Columbia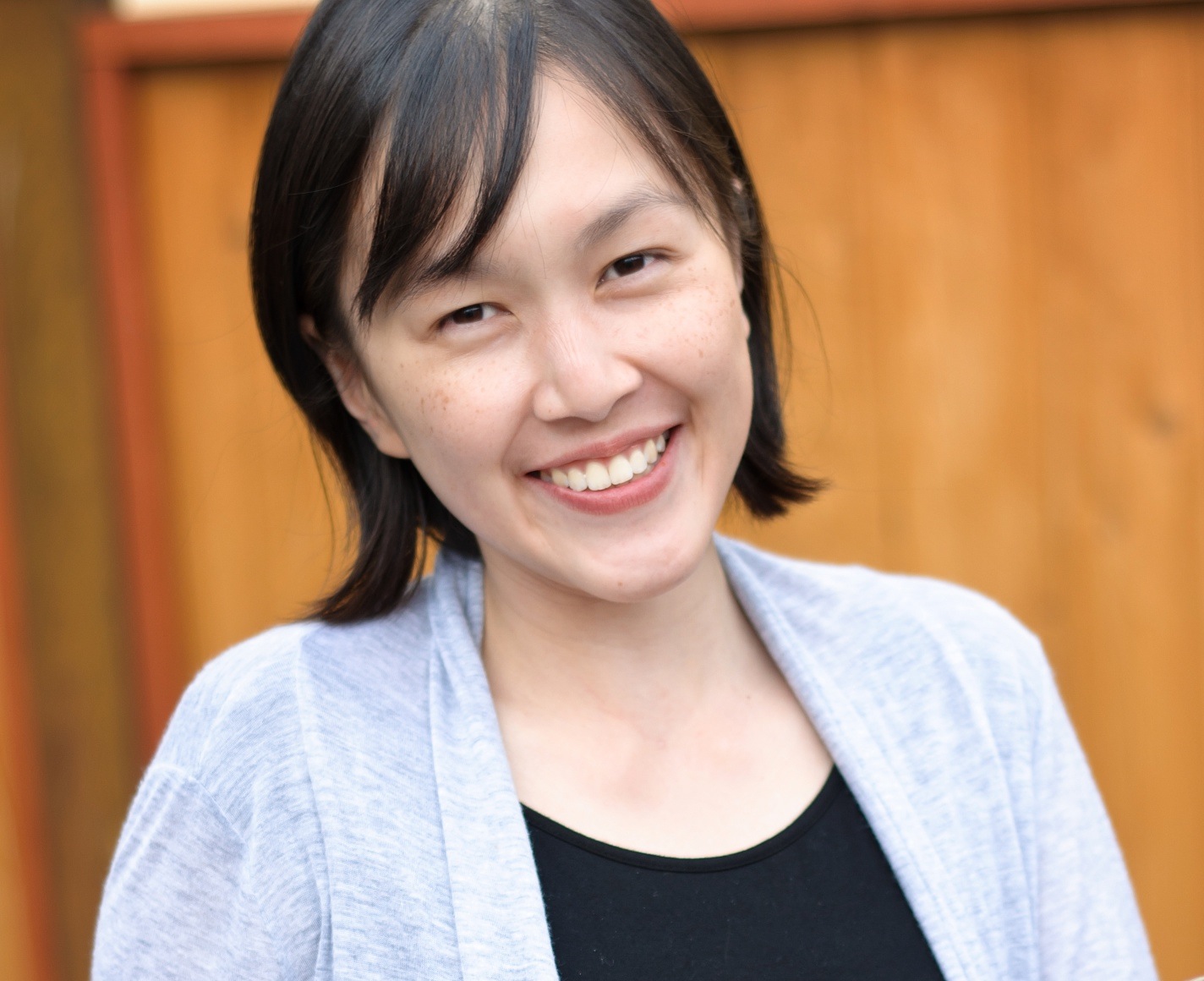 Jamie Yu
, PhD is now my senior research associate, helping me to run the lab. Originally from Singapore, Jamie finished an intense molecular biology-oriented MSc in the laboratory of Shoki Dedhar. For her PhD work on
the FUS-DDIT3 interactome in myxoid liposarcoma
(completed in December 2018), she become the point person for our , funded by the
Liddy Shriver Sarcoma Initiative.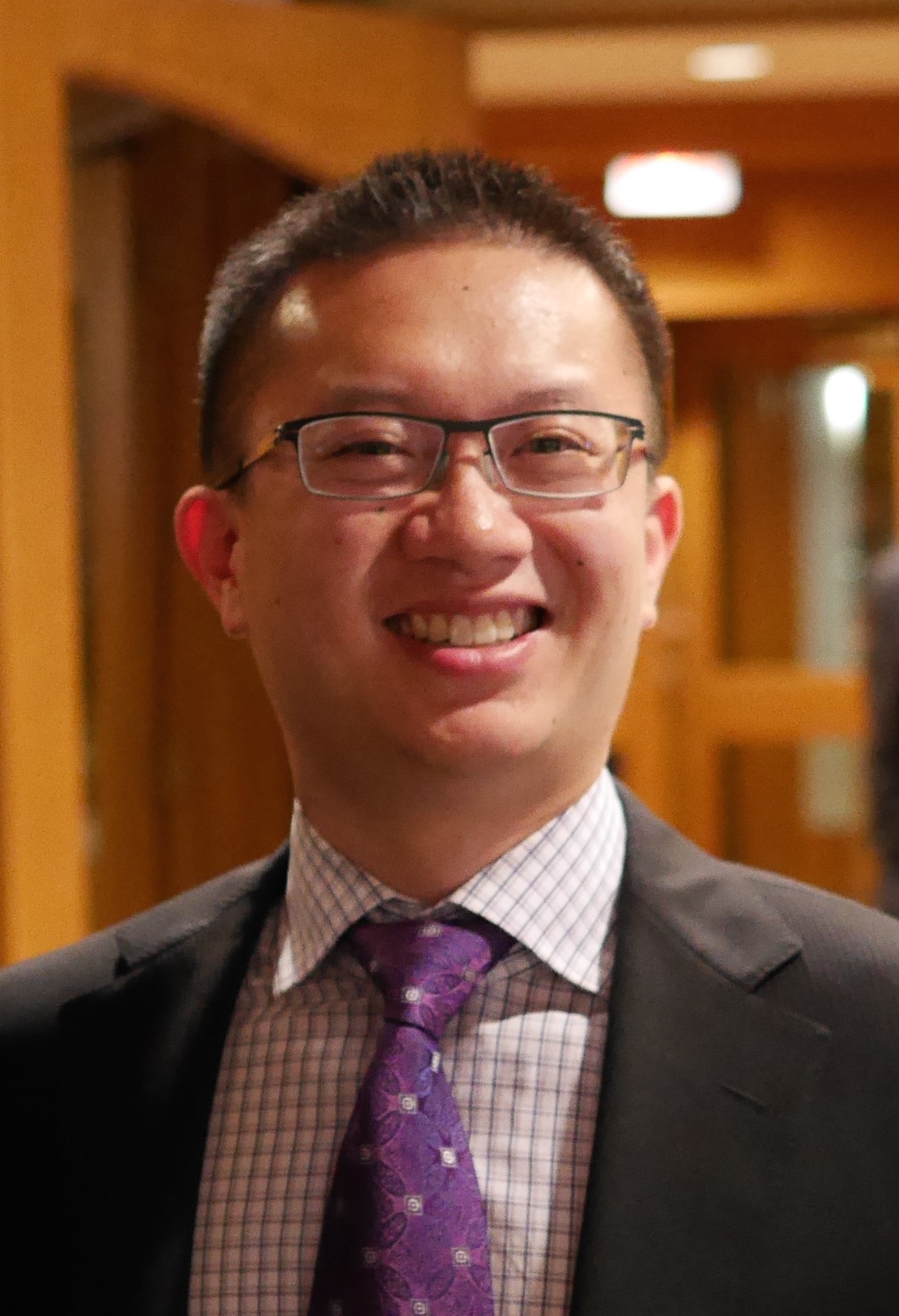 Tony Ng
MD/PhD FRCPC is my close colleague for our sarcoma clinical service at VGH, and our bone and soft tissue pathology research projects. Tony was the gold medal winner in his medical class, completed a PhD in the lab of
Poul Sorensen
, and a fellowship at Stanford.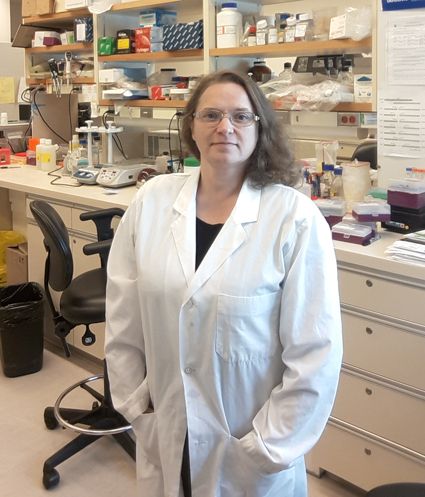 Angela Goytain
is my senior Research Technologist, in charge of running my sarcoma research lab in the Jack Bell Research Pavilion. She has extensive experience in molecular biology, and is working particularly hard on developing new sarcoma diagnostics.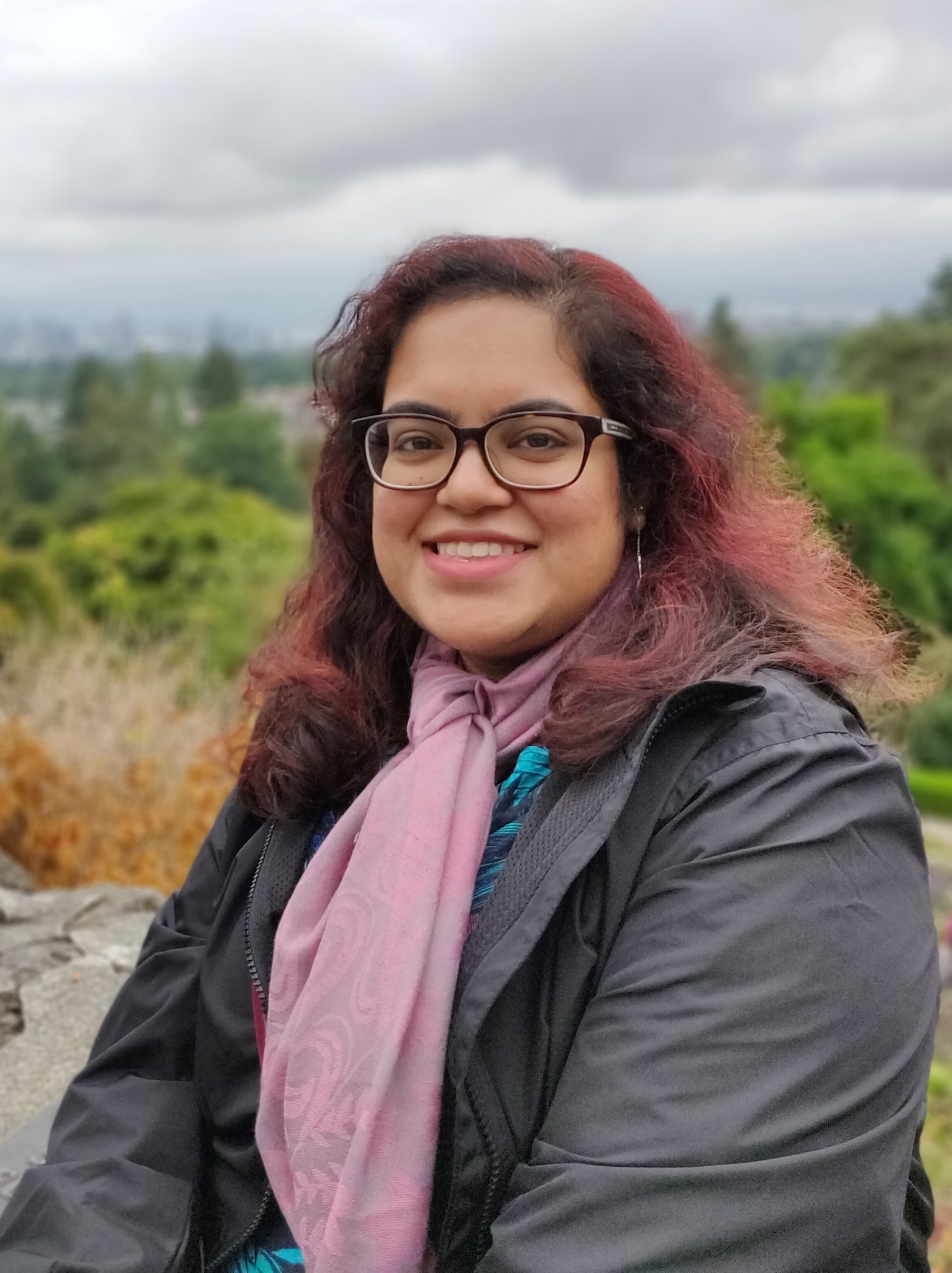 Ainiah Raquib is a graduate student from Singapore who worked as a research assistant in cancer research labs for 2 years after her undergraduate studies. Her interest in cancer research brought her to Vancouver where she is currently working on synovial sarcoma. She also enjoys the beautiful scenery and cooler weather in BC, coupled with working with some great labmates!
Alvin Qiu
is being cosupervised by me and
Dr. Martin Hirst
, of Canada's Michael Smith Genome Sciences Centre. Alvin is in the MD/PhD program and is taking on a challenging project about the epigenetics of sarcomas and mesenchymal cells.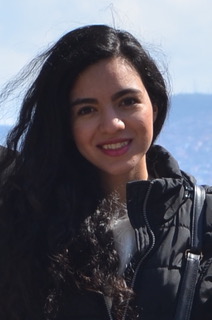 Elahe Shenasa
is a graduate student in Interdisciplinary Oncology. Elahe studied
Biotechnology in the direct Ph.D. program at the University of Tehran
. She made the decision to transfer to Vancouver in 2019, to pursue her goal of doing research in immuno-oncology, and in breast cancer predictive biomarker development. Beside doing research, she enjoys spending her time painting!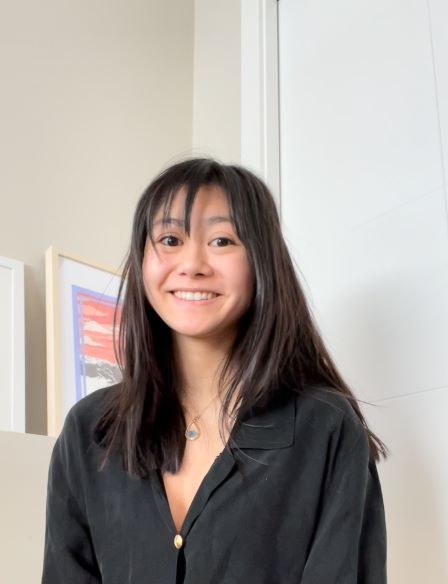 Anika Hsu
is my junior technologist for 2022-2023. She is a dual citizen of Canada and the USA, who did her undergraduate studies at
Grinnell College
in Iowa and has family across the border in Everett. She is helping with our synovial sarcoma projects, including experimental therapeutics work.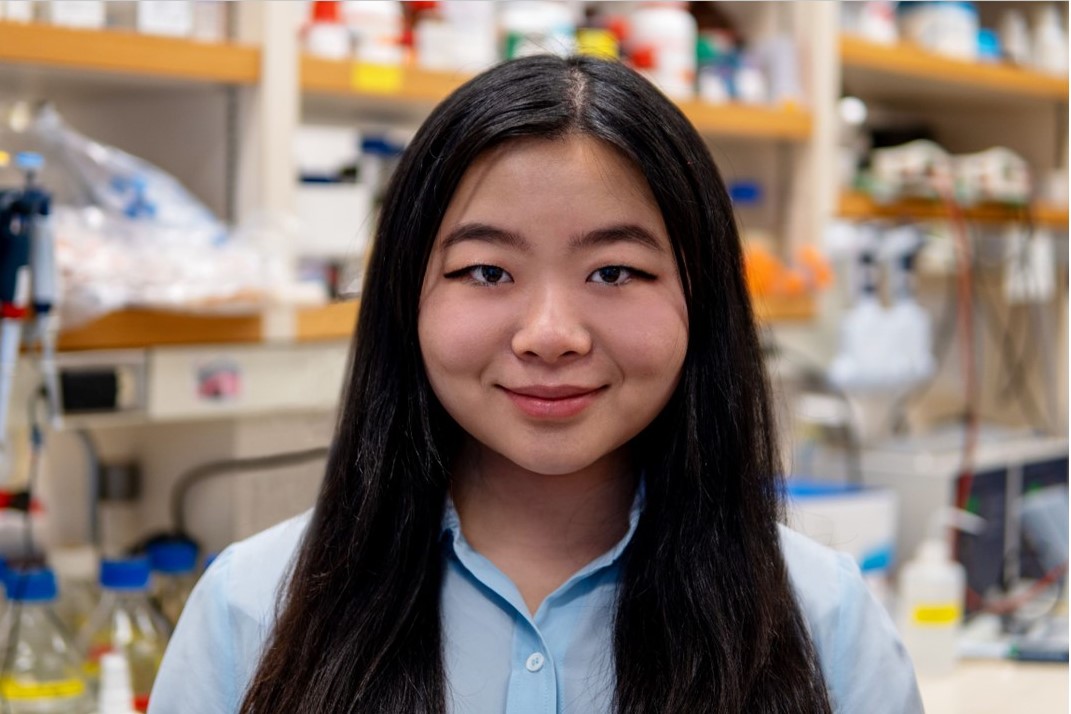 Amy Wang started as my junior research technologist in 2020, using biomolecular techniques to investigate cancer biology and develop new diagnostics. She is very smart and hard-working, and was able to earn a place in UBC's combined MD/PhD program. Her PhD is being co-supervised by myself and Michael Underhill, developing genetically engineered models of synovial sarcoma to investigate cell-of-origin and how tumor growth and be prevented.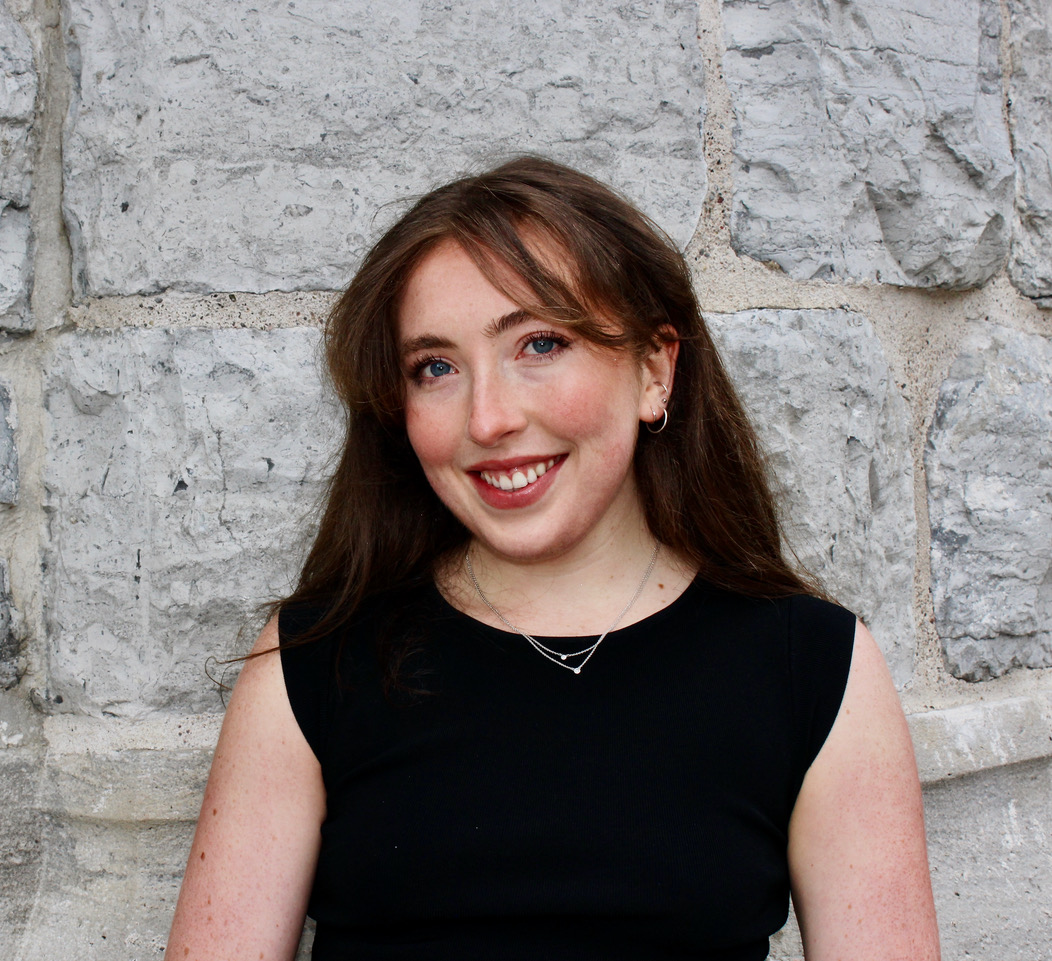 Kiera Lee
is an interdisciplinary oncology MSc student on our sarcoma team. After completing her BScH at Queen's University, Kiera is now enjoying the moderate weather of the west coast! She is an avid cyclist -- able to keep up with the boss on the Spanish Banks hill -- and has taken on a project in synovial sarcoma epigenomics

Sam Leung
is my long serving jack-of-all-trades, bringing skills in computer science, database management, clinical statistics and digital image analysis among other things. We've published around 50 papers over the years! Sam has been particularly active and important as the project manager of the
International Ki67 in Breast Cancer Working Group
.
---
(this page last updated 2023 April 12)

Alumni


Nazia Riaz is a breast cancer surgeon trained at the the Centre for Regenerative Medicine and Stem Cell Research of Pakistan's Aga Khan University who spent a little over two years (unfortunately, mostly co-inciding with the COVID pandemic) as a postdoctoral fellow with my group. She was extremely productive (published 8 papers and counting), before moving on to a surgical fellowship in Uppsala, Sweden.

Afif Yusof was the musculoskeletal pathology fellow working with Dr. Tony Ng and I 2022-2023. Afif is from Malaysia and trained with us to become his nation's fourth bone & soft tissue subspecialty pathologist!
Jakob Hofvander was a postdoc from Lund, in Sweden, working on the NIH "Moonshot" grant on synovial sarcoma epigenomics, in collaboration with Martin Hirst. He ended up marrying a Canadian and taking her back with him to Sweden to start his job as an independent research scientist and principal investigator.

Karama Asleh was a medical oncology resident from Haifa in Israel, who first joined me for a research elective but eventually ended up deciding to stay on to earn a PhD and to become a Canadian! She was very successful in breast cancer clinical trial correlative studies and also in proteomics work, and was a winner of the Canadian Institute for Health Research's most prestigious graduate student fellowship (a Vanier Canada Graduate Scholarship). Her story and profile were featured by UBC!
Amanda Dancsok, originally from Regina, began working with me in 2013 and completed UBC's combined MD/PhD program in 2021. Her thesis was on immuno-oncology biomarker expression in sarcomas, as part of an international collaboration she helped organize. Amanda matched to a pediatrics residency in her home province of Saskatchewan.

Nissreen Mohammad was the musculoskeletal pathology fellow working with Dr. Tony Ng and I 2019-2020. She ended up completing a second fellowship, in gynecological pathology, and then taking a staff job at Surrey Memorial Hospital.

Samantha Burugu did her PhD with me from September 2014 through June 2019, including stints on mat leave. She was very successful, authoring multiple papers in the field of breast cancer immuno-oncology, a few of which were part of her thesis. Samantha kindly stayed a few extra months filling in as my senior research associate before starting a job at Grifols, a global health care company based in Barcelona, as the scientific development officer for western Canada.
Neal Poulin was my long-time senior research associate, who retired from the lab in spring 2019. Neal had a great interest in bioinformatics and was a keen student of the sarcoma literature; he was also skilled in grantsmanship and had an impressive attention to detail that served both my lab and the wider scientific community well for many years.
Mayanne Zhu was a University of Toronto medical student who came to my lab as a summer student in 2018 and 2019. She was extremely productive in her breast cancer immuno-oncology project, covering for Samantha's mat leave, and got to present her summer work at national and international conferences!
Toshihiko Nishisho was an MD/PhD orthopaedic surgical oncologist from Tokushima University on the island of Shikoku, Japan. He came to Vancouver with is family for a sabbatical / fellowship in sarcoma molecular oncology, 2017-2018.
Aimee Laporte did her PhD with me from September 2013 through July 2017, under the auspices of the Interdisciplinary Oncology Program. Her thesis is entitled Targeted Activity of Histone Deacetylase Inhibition in Synovial Sarcoma. Aimee got multiple job offers when she graduated, eventually choosing a position with GSK before getting head-hunted by Sanofi-Genzyme, a company that has been a supporter our Genetic Pathology Evaluation Centre.
Jenny Wang was my junior technologist 2015-2017. A graduate of UBC's Bachelor of Medical Laboratory Science program, after working with me and contributing to three papers, she went on to medical school at UBC ... but came back to work on a FLEX project that ended up turning into a paper worthy of a press release! Subsequently she matched into the Hematopathology residency program in Vancouver.

Farzad Jamshidi was my first student in UBC's challenging combined MD/PhD program, finishing in 2017. In his thesis, he reported the first results applying next generation sequencing to epithelioid sarcoma, contributing to our understanding of this deadly disease of young people by revealing its unexpected genetic complexity. He went on to do a postdoc in the Ocular Genomics Lab at Harvard, run by Eric Pierce.
Jenna Wilson did a research rotation / mini-thesis on synovial sarcoma in winter 2017, as part of her MSc program with the Karolinska Instituet, in collaboration with Bertha Brodin.
Suzanne Liu was first my technologist for sarcoma research, and later, building on her training in epidemiology, my research associate for breast cancer program. She finished working for me in 2016.
Jennifer Ji was my junior technologist. She was a pioneering student in the UBC/British Columbia Institute of Technology honours co-op program in Biotechnology, using the opportunity to train at McGill, at Harvard and in my lab. In 2015, JennJi entered the UBC MD/PhD program, with David Huntsman as her supervisor.
Le Su was a Ph.D student I co-supervised in the department of Cellular and Physiological Sciences, studying synovial sarcoma, in collaboration with my colleague Michael Underhill at the UBC Biomedical Research Centre. He elucidated pathways by which histone deactylase inhibitors have specific effects against this tumor type, work which formed the basis for the NCIC-CTG IND.200 clinical trial. He went on to a postdoc/junior staff position in Alabama.
Nokitaka Setsu, an orthopaedic oncologist from the National Cancer Centre in Tokyo, spent a summer with us doing research in sarcoma immuno-oncology.
Eric Lachacz came as a visiting PhD student, as an external rotation from his program in medicinal chemistry at the University of Michigan, to study mechanisms of drug action in synovial sarcoma.
Jennifer Won completed her PhD with me in 2015, with her thesis entitled "Clinical performance of diagnostic, prognostic and predictive immunohistochemical biomarkers for hormone receptor-negative breast cancer." Jenn went on to a job position with the Canadian Immunohistochemistry Quality Control group.
Bertha Brodin spent four months with us in 2014 on sabbatical from her faculty scientist position at the Karolinska Instituet in Stockholm, researching the synovial sarcoma oncoprotein's functional complex.
Ali Alassiri was the Musculoskeletal Pathology clinical fellow on-service with me in 2013-2014, during which time he also undertook some translational projects, co-supervised by Dr. Tony Ng. He went on to a staff position in Riyadh.
Zuzana Kos completed the first part of her breast cancer research fellowship with my group in 2013, before entering a formal clinical fellowship in Toronto. She worked with Nanostring technology, tissue microarrays, PAM50, Ki67, and immune system biomarkers. She worked as a pathologist in Ottawa for a few years, but loved it here so much she returned in 2019 to take up a position as a breast cancer subspecialty pathologist for BC Cancer -- as one of our key collaborators!
Marina Pacheco trained with me in 2009 and 2010 under the auspices of the CIHR training program in molecular oncological pathology, returning to Panama to take up a position as the first molecular pathologist at the National Oncology Institute of Panama. She returned in 2013 to undertake a clinical fellowship in musculoskeletal pathology, sharing my service work while gaining lots of additional diagnostic experience.
Garrett Barry worked with me as a summer student (studying clear cell sarcoma) and then as my junior technologist (doing a Nanostring registration study). He was accepted into the UBC MD program in 2013.
Cheng Han Lee (2009-2013) worked as my bone & soft tissue pathology colleague and as co-director for several of our sarcoma research programs. He was recruited away to the University of Alberta to start up a truly independent research program in gynecological cancers and sarcomas at the rank of Associate Professor. In 2016, Cheng returned to Vancouver to work as an academic pathologist at BC Cancer, direct their pathology department, and to continue conducting some research programs with GPEC. After five years of that, he went back to Edmonton again!

Makoto Endo (2012-2013) did a sarcoma pathology research fellowship with me. Originally from Tottori, a city on the Sea of Japan, he became double-certified in orthopaedic surgery and pathology at Kyushu University in Fukuoka, where he returned to take up a faculty position as a surgeon-scientist.
Charlotte Tykjaer-Jorgensen (2011) and Tinne Laurberg (2012) were Danish PhD students doing breast cancer elective projects with me under the ultimate supervision of Bent Ejlertsen of the Danish Breast Cancer Group and of Jens Overgaard in Aarhus, Denmark, respectively.
Hongwei Cheng was my research associate for several years, in charge of experimental therapeutics and cancer model development. He went on to work with Dr. Y.Z. Wang on several projects using sophisticated cancer xenograft models.
Hassan Huwait (2009) and Rola Ali (2010-12) completed bone and soft tissue pathology subspecialty fellowships with me and returned to their home countries of Saudi Arabia and Kuwait, respectively, as some of their nation's first subspecialists in this challenging diagnostic field.
Jefferson Terry, PhD student and resident research fellow (2003-2010) completed a fellowship in pediatric pathology at Children's Hospital Boston and then took up a staff position in Hamilton, Ontario, affiliated with McMaster University. Later, he was recruited back to UBC to work as a pediatric pathologist at BC Children's & Women's Hospital. His thesis with me was entitled "Synovial sarcoma : translating gene expression into patient care."
Dave Voduc, clinician-scientist fellow (2005-2009) has a faculty position in radiation oncology at BC Cancer, and still occasionally collaborates with me in breast cancer research.
Erika Mehl (GPEC senior technologist 2005-2009), Krista Marcon (GPEC junior technologist, 2007-2009), and Tracy Tan, sarcoma junior technologist (2008-2009) all went on to medical school at UBC.
Maggie Cheang, PhD student (2004-2008) won a major postdoctoral fellowship to study in the laboratory of Chuck Perou at UNC-Chapel Hill. Later, she secured a senior staff scientist position at the Institute for Cancer Research in London. Maggie actually published over 30 papers with me! Her thesis was entitled "Biological classification of clinical breast cancer using tissue microarrays." As of 2022, she has a tenured position with the University of London.

Joanna Lubieniecka, postdoctoral fellow (2004-2008) became a research associate at the iCORD centre. She later moved into a molecular diagnostics position in the USA before returning to her native Poland.

Anne Nguyen, MSc (2007) became a clinical research assistant and then a student in the UBC MD program.
Sonja Steigen, sabbatical fellow / PhD student (2005-2006), completed her thesis and took up a faculty position as a clinician-scientist pathologist at the University Hospital of Northern Norway.
Wanda Kwan, junior technologist (2004-2005) moved on to PhD studies at UCSF and a postdoc at Boston Childrens' Hospital before returning to San Francisco to work in the biotech industry.

Last but not least, I should also mention the other really great people I work with who can also be considered either my employees or "trainees" in various ways: the Genetic Pathology Evaluation Centre team (particularly Sam Leung, Christine Chow and Doris Gao), the Molecular Advanced Pathology core team (particularly Julie Ho and Shelby Thornton), the residents in the UBC Anatomical Pathology program, and the students in the UBC combined MD/PhD training program.
---